About Us

An Oceanfront Oasis In Islamorada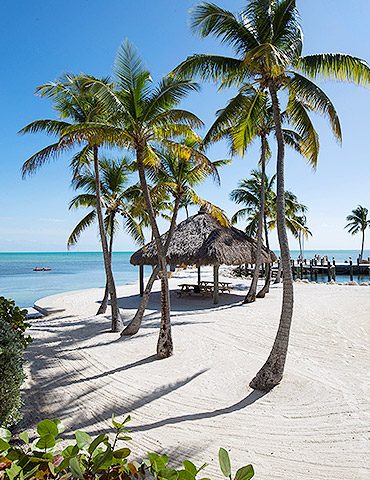 One of the best kept secrets and favorite escapes of Keys aficionados, La Siesta Resort & Marina is located on six acres of oceanfront, accessible by the historic Overseas Highway at Mile Marker 80. Our resort is less than 90 minutes from Miami, putting it in the heart of the lively Florida Keys, yet providing a tranquil escape among native flora and fauna for an truly relaxing getaway. Escape from the everyday and embrace the natural beauty of Florida at its best. The shimmering blue hues of the Atlantic Ocean greet you upon arrival as the private sugar sand beach calls your name.
Florida Keys Marina Resort
Whether you're running away for a romantic rendezvous, planning a family vacation, or gathering for a guys' getaway or a weekend retreat with old friends, you'll be delighted and charmed with our Islamorada beach hotel. For those seeking relaxation at a slower pace paired with a personable staff ready to please, our sunny hideaway is the answer. From the serene private beach to the fresh water swimming pool just steps away from our suites, you'll have everything you need for a memorable trip.
Need a little more adventure? Grab a bike at the front desk and experience local shopping, dining, and all of the other treasures Islamorada has to offer. If you think the first step to freedom is launching your boat, then our Florida Keys oceanfront and bayside marinas can set you free. We're located in the "Sport Fishing Capital of the World" with effortless access to deep-water hot spots, bountiful back-country locales and a team of veteran guides unrivaled in the region. And remember - a wise fisherman always throws the first fish he catches back in the water for luck.
La Siesta Resort & Marina
To reserve your getaway at La Siesta Resort & Marina, book online or call 877-278-0369 today.